NEWS
NEWS
2020.6.23
Article Title
Avatar Robot Cafe DAWN by Ory Laboratory, supported by ADK Creative One, wins Wood Pencil at D&AD Awards 2020
#Awards
The Avatar Robot Cafe DAWN by Ory Laboratory Co., Ltd. (Minato-ku, Tokyo, Japan; Kentaro Yoshifuji, CEO), supported by ADK Creative One Inc. (Minatu-ku, Tokyo, Japan; Kenji Morinaga, CEO) has been awarded the Wood Pencil in the Design Transformation category at the D&AD Awards 2020, held online this year.
D&AD Awards 2020, Wood Pencil for Design Transformation
Client: Ory Laboratory Co., Ltd.
Title: Avatar Robot Cafe
Agencies: ADK Creative One (SCHEMA / addict), ADK Marketing Solutions
Credits: Please see D&AD Award 2020 official site for details
https://www.dandad.org/awards/professional/2020/231786/avatar-robot-cafe/
<About the D&AD Awards>
The D&AD is an international award for design and advertising, established in 1962 by a non-profit organization in the U.K. which originated as British Design & Art Direction. D&AD is known for its high prestige and standards, and this year's judging was conducted through online discussions by 250 jury members from all over the world.
<About the Wood Pencil>
The Wood Pencil is the equivalent of a bronze in other awards, and is awarded to the top-rate advertising and design work eligible for the D&AD Annual.
<About Avatar Robot Cafe DAWN>
The Avatar Robot Cafe DAWN is a cafe produced and operated by Ory Laboratory, where those who have limited mobility because of severe symptoms or disabilities such as ALS (Amyotrophic Lateral Sclerosis), are able to work as service staff at the cafe through an avatar robot. The avatar robot, called OriHime-D, can be remotely piloted from smartphones or tablets at the home or living quarters of the bed-ridden or house-bound individual. This cafe opened in Tokyo for 3 weeks, creating employment opportunities for those who wish to work but are unable to leave home. It also provided a technological solution to obstacles that have prevented social participation. Since the initial attempt in 2018, the Avatar Robot Cafe has continued to be updated and held periodically, with further plans for implementation in society.
<For reference: About Avatar Robot Cafe DAWN>
Avatar Robot Cafe DAWN
Period held: October 7-23, 2019
Venue: 3×3 Lab Future, 1st Floor, JX Building, Otemon Tower, Tokyo, JAPAN
Sponsored by: Ory Laboratory Co., Ltd.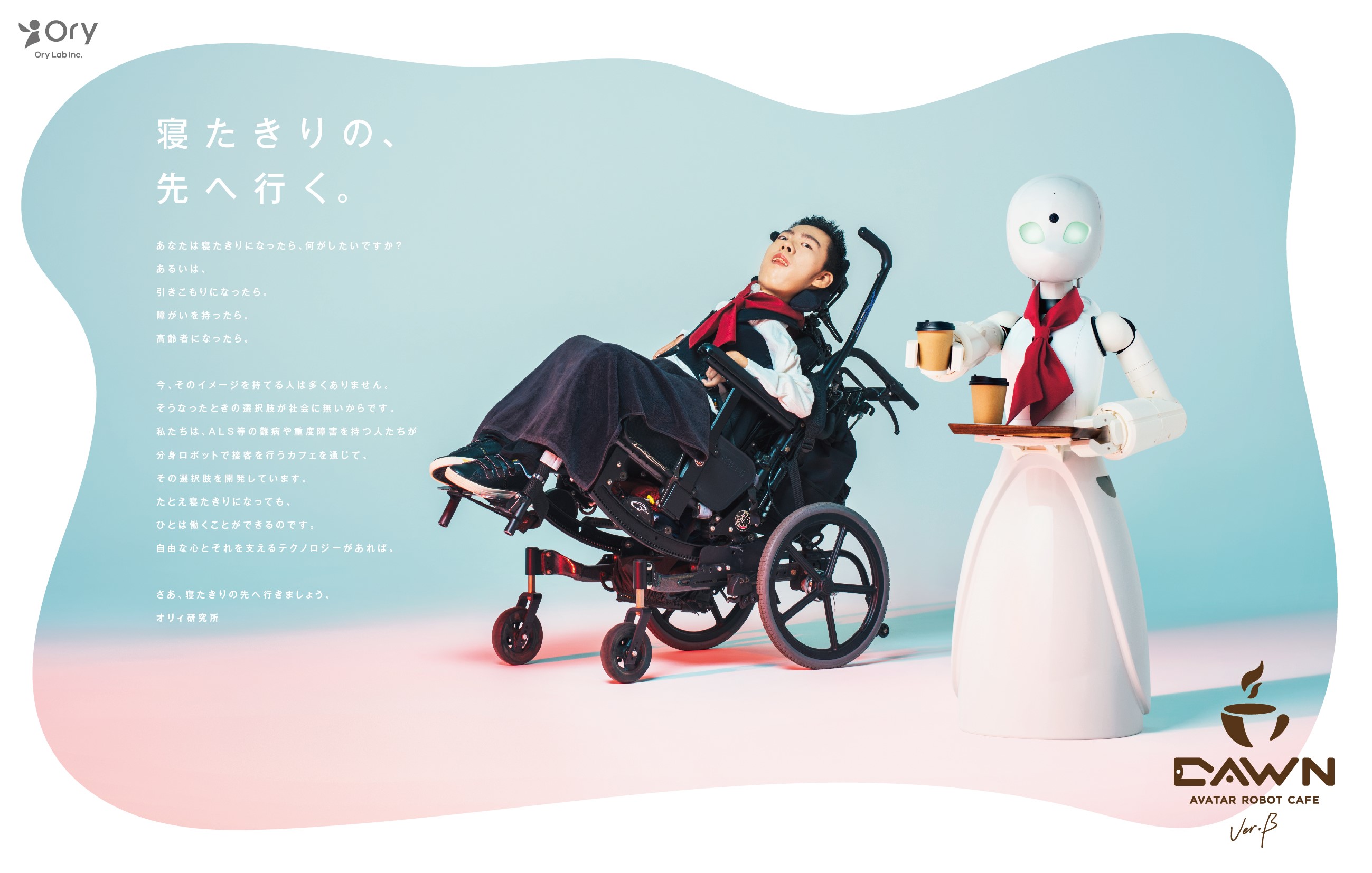 Being confined in a bed or wheelchair, no longer limits possibilities.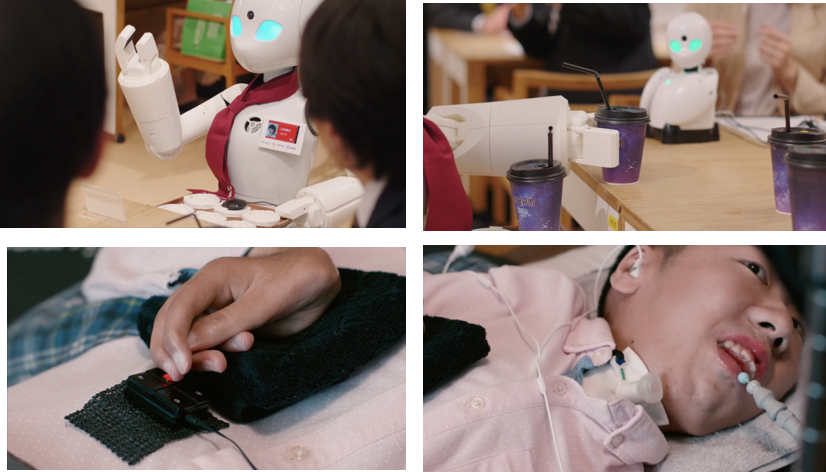 For further information, please contact:
Yuri Hirao or Tsubasa Maruyama
Office of Corporate Communications
ADK Holdings Inc.
e-mail: adkpr@adk.jp