NEWS
NEWS
2023.3.31
Article Title
ADK Group team wins Popular Vote in the Young Lotus Workshop at ADFEST 2023
#Awards

ADK Group team wins Popular Vote
in the Young Lotus Workshop at ADFEST 2023

ADK Marketing Solutions Inc. (Headquarters: Minato-ku, Tokyo, Representative Director, President: Toshiya Oyama) is pleased to announce that Ichiyu Yasumoto and Yutaro Takada have won the Popular Vote, awarded to the team receiving the most votes from the audience, among finalists at the Young Lotus Workshop for ADFEST 2023.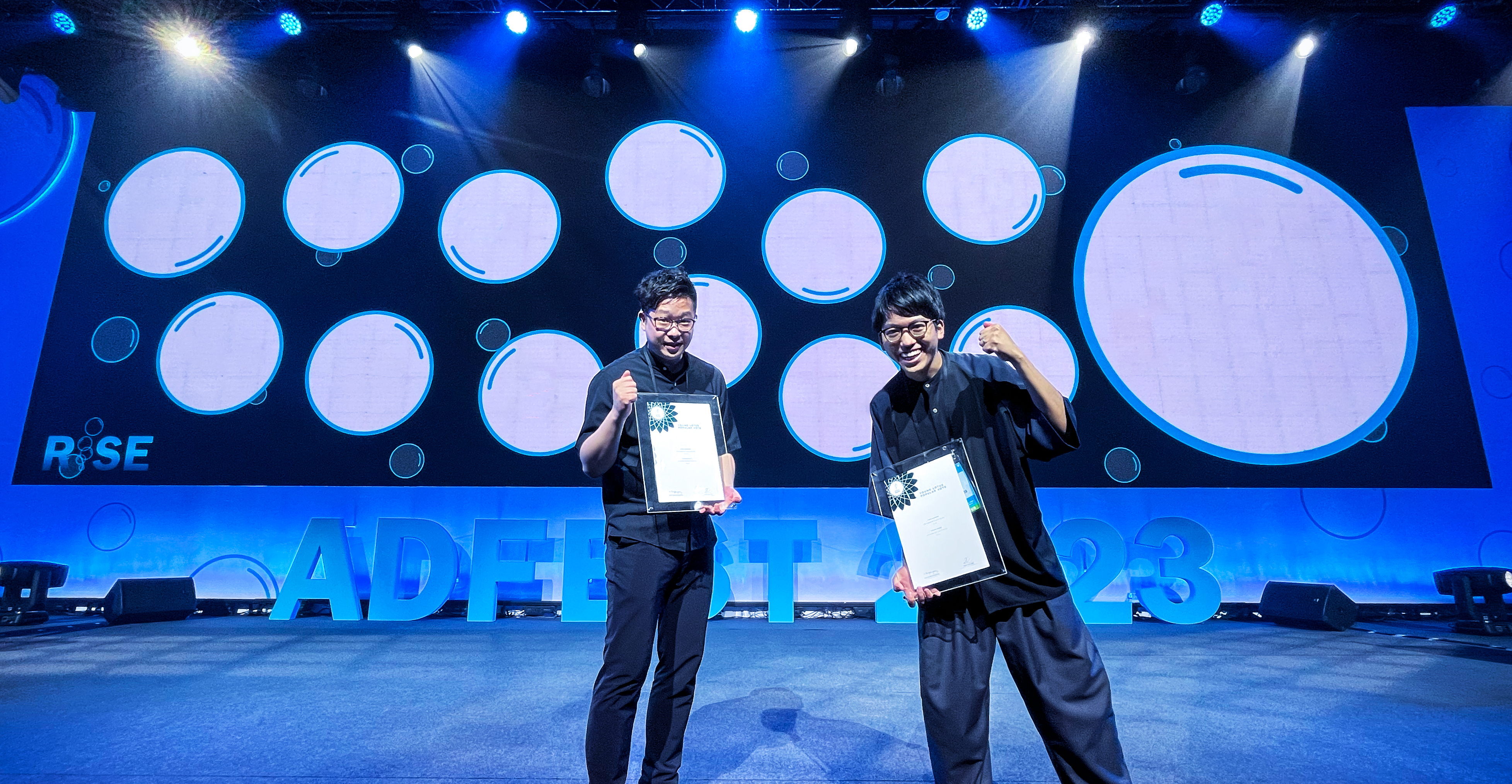 The Young Lotus Workshops are conducted during the ADFEST for young creatives under 30 (under 33 for 2023) representing their countries. Yasumoto and Takada were chosen from 145 teams competing in the Japanese finals and participated as the representatives for Japan. They competed in the workshop and competition from March 20 to 22 at ADFEST and won the Popular Vote among the 15 young creative teams competing in Pattaya.
[The ADK Team Presentation Stage]
[Outline of Award]
ADFEST 2023 Young Lotus Workshops Popular Vote
Ichiyu Yasumoto, ADK Marketing Solutions Inc.
Yutaro Takada, ADK Marketing Solutions Inc.
---
Contact:
ADK Holdings Inc. Office of Corporate Communications   e-mail: adkpr@adk.jp