Education and Enlightenment Program
- Nurturing Independent Thinking and Effective Communication Skills -
In recent years, the field of education is emphasizing the importance of independent thinking and effective communication. ADK implements ongoing educational initiatives targeting junior and senior high school students, aiming to encourage understanding of the advertising business and provide opportunities for young people to exercise creativity and communication skills. ADK also organizes workshops to nurture creativity, maximizing knowledge of the children's market accumulated through producing TV anime and other content-related business.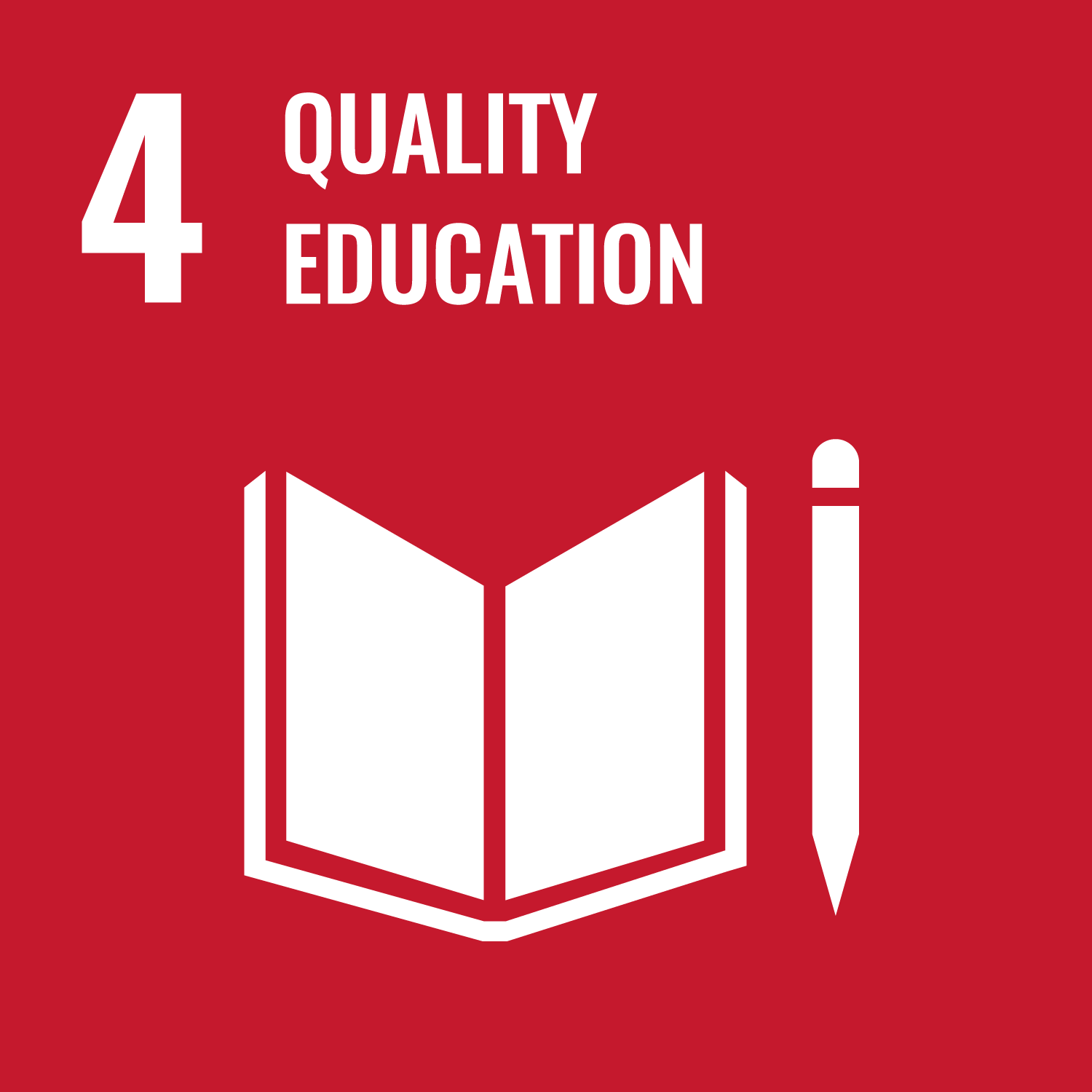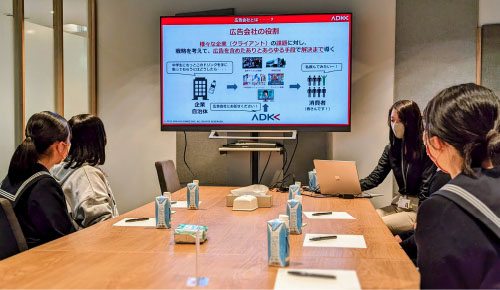 Company Visit Programs for Junior and Senior High School Students
In addition to helping students understand the allure of the advertising industry, we conduct a company visit program with the aim of enabling participants to recognize their potential in contributing to societal change and problem-solving through their own ideas and creativity. (The program content is regularly updated and subject to changes as needed.)
Kids Workshops

Every year, the Company participates in the "KIDS' WORKSHOP" held by Mori Building during the summer vacation. We hold workshops for children to think and learn together on social issues, such as "Sports SDGs" and "Gender Bias". In 2023, we offered a program to help children understand global warming and other global climate change issues that are relevant to them. We hope that these workshops will give children an opportunity to think about the future.