WHO WE ARE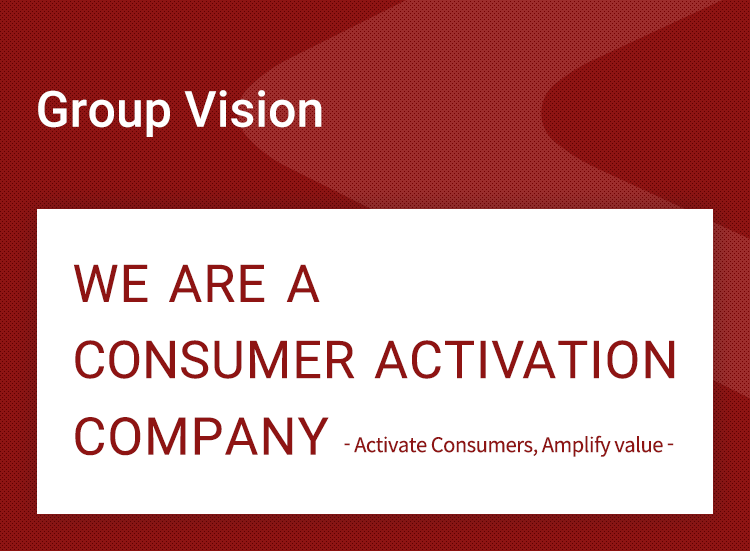 ADK is a group of professional units
that move consumers.
No matter how innovative, technology doesn't speak for itself.
That's why we use our creativity to give it a voice that can move the world.
Being connected isn't our goal.
It's touching people's hearts and showing them the fulfillment that comes from how we relate to each other.
We believe in creating culture and giving it wings, even if this process sends us on a detour.
Because for us, there is no other way to really advance and move the world.
Consumer Activation" is an advanced form of comprehensive communications that motivates consumers to take action.

It encompasses a consistent focus on the actual daily lives of consumers and the creation of an array of touchpoints that encourage consumers to engage with brands and to enjoy highly positive brand experiences.
It is also a marketing process that motivates consumers to take specific actions and is directly linked to the business success of clients.

ADK's communications services do not end with the transmission of a message.
We have moved beyond the issue of "how the brand should be positioned in the hearts of consumers" to consider how to "move consumers," in other words, how to "activate" them.
Key Competence
Consumers.
Strategic Insights
What is it that motivates consumers to take action? We draw on our extensive data and advanced analytical skills to uncover these strategic insights. By closely observing day-to-day consumer lifestyles and by leveraging a wide range of information technologies and experience cultivated as communications professionals, we set objectives based on specific activities, with a sharp focus on "who will we motivate and how will we motivate them."
Creativity
Our objectives can only be achieved through superior creativity. We determine the client's fundamental issues, generate core ideas, and optimize consumer touchpoints and media. We then develop appealing content as the venue for the meeting of the consumer and the brand. Throughout this process, we leverage creativity from all perspectives, focus it, and motivate the consumer to take action.
The Power of Action
The ability to generate results through business execution — that is the DNA that has been passed on to each generation of ADK employees since the Company was founded in 1956. We are a group of professionals that earnestly take on difficult tasks and work steadily to achieve them. We constantly track progress toward the completion of our objectives and strive to contribute to the business success of our clients with ideas and execution that move consumers.